ASSET
REGISTER
Powerful asset register software to manage your fixed asset accounting, depreciation and tax and maintain physical control of your assets.
More info

LEASE
ACCOUNTING
Lease accounting software to manage finance leases, operating leases, HP's and chattel mortgages.
More info

CAPEX
BUDGETING
Capex software to manage one or more budgets from inception to capitalisation, including forecasting capabilities.
More info

BARCODING
Fully integrated bar coding module, including software, scanning equipment and high quality labels.
More info

ASSET
MAINTENANCE
Plant maintenance software to keep track of maintenance expenses and scheduled ad-hoc and recurring maintenance jobs.
More info

REPORT
WRITING
Powerful report writer to create ad-hoc queries, custom designed reports, Excel reports and exports.
More info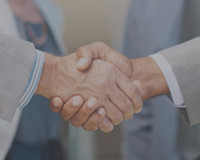 We will assist you with implementation
25 years of expertise stands behind our software
Summit Software Pty Ltd are the developers of Assetpro® for Windows, a comprehensive asset management solution.
Assetpro® Asset Management software comprises a powerful Asset Register software solution with integrated Lease Accounting, Asset Maintenance, Barcoding, Capex Capital Budgeting and Report Writer. This established product is widely used by many Australian businesses and Government bodies.
Assetpro is fully compatible with all versions of Microsoft Windows®, including Windows 7, Windows 8 and Windows 10 (32bit and 64bit).
Assetpro has been designed to comply with Australian Accounting standards and Taxation requirements.
Summit Software Pty Ltd was established in 1994 and has achieved growth and success due to the quality of its software and high level of customer service.


About Us
Summit Software Pty Ltd are specialists in Asset Management Software and Accounting. Our products are written and supported in Australia and our designs are based on 25 years of experience in asset management and related software. Because of this, you can be sure that our software adheres strictly to Australian Accounting standards and Taxation requirements.
We offer a personalised, friendly service and pride ourselves on the level and quality of our support.