Feature List
Assetpro Barcoding

Assetpro features an optional fully integrated barcoding module including software and scanning equipment.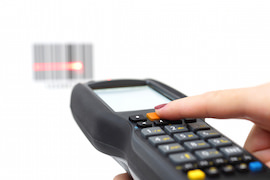 This enables proper physical control over assets by allowing you to track movements and perform stock takes efficiently and quickly. The barcoding module features the following:
Maintenance of separate barcode numbers and previous scan dates
Printing software to enable in-house production of barcode labels and departmental master sheets required during scanning. (Pre-cut label stock is available)
Scanning equipment
Interface software (between scanner and Assetpro) to enable the down-loading of scan results into Assetpro
Software to load and process scanned data
Exception Reporting based on the scans performed eg Assets scanned not in Assetpro Missing assets Assets that have been relocated Assets scanned and matched
Barcode Labels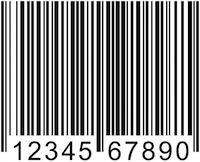 Summit Software Pty Ltd are able to supply professional, high quality barcode labels printed with your company name and logo.
There are different quality labels available:
Plastic labels - Asset grade adhesive for indoor use
Aluminium labels - for harsh industrial environments
Aluminium foil labels - more flexible
Security labels
Barcode Hardware
Summit can provide the required scanning equipment suitable for asset tracking. The hardware has been pre-programmed to synchronise with Assetpro. The equipment comprises:
Motorola Mobile Computer and Scanner
Charging Cradle with USB link to PC
Stylus
The mobile scanner may be unplugged and carried around to perform a stocktake or data capture.
The mobile scanner has a large memory capacity, which has room for a large volume of scanned data.
Data input is via the in-built scanner, via an on-screen keyboard or a physical keyboard as pictured. The scanner connects to a PC via a USB cradle / charger. The scanner software communicates with Assetpro and is able to upload and download data between the PC and the scanner.
Functionality
Data from Assetpro can be downloaded into the portable computer/scanner.
There are 3 main functions:

1. Initial Stocktake
2. Data Capture
3. Audit
When scanning an item all relevant data already held will be displayed. Data can then be corrected or additional data entered into the mobile scanner.