Feature List
Asset Maintenance
The Maintenance Module has the following main features:
Recording of maintenance, warranty and service information together with related costs and budgets.
Scheduling of maintenance jobs
Multiple job codes with user definable standard instructions
Regular maintenance/servicing
Reminders
Repeating tasks
Filter by tasks (outstanding/completed/All)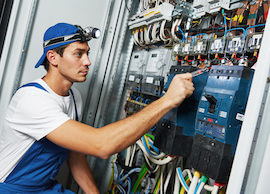 Maintenance details may be reported on using filters and groupings if required. This is useful if, for example, you wish to report on warranties or maintenance contracts expiring or services falling due within a given period.
It is also possible to create Maintenance Cost Codes to facilitate reporting on various types of actual and budgeted costs.