Feature List
Lease Accounting

Assetpro now features an optional, fully integrated Lease Accounting module to manage various types of leases and take care of the relevant accounting and reporting requirements.
The Leasing module produces the information required for financial statement reporting in accordance with current Australian Accounting standards (AASB 1008). In addition, the necessary journal entries are prepared for you enabling correct recording of lease accounting entries for the acquisition and termination of leased assets and the apportionment of lease rentals between capital reduction, interest expense and executory costs.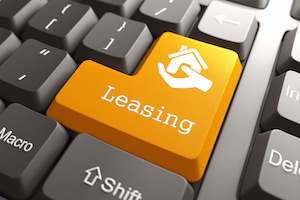 Supported Lease Types
Finance leases
Cancellable operating leases
Non-cancellable operating leases
Hire purchase contracts
Chattel Mortgages
Lease records are directly linked to matching asset details so that duplication of data does not occur. All the standard Assetpro category and reporting level information is available for use within the Leasing module. Leased assets are depreciated as per usual within the asset register whilst the lease accounting is handled by the Leasing module.
Main Features
Multiple lease types
Unlimited lease rental streams
Varying rental periods (Monthly, quarterly, half-yearly, yearly and odd rental dates)
Automatic calculation of implicit interest rates
Early terminations and pay-outs
Chart of accounts maintenance for journal entries
Automatic setting of depreciation rates to amortise leases over the lease term (if required)
A variety of standard reports suitable for financial statement disclosures, journal entries, cash flow reporting and managing leases generally
Powerful report filters to allow selective reporting of different lease types, finance companies, lease start and end dates as well as departments, cost centres etc.
Independent report dates enabling reporting at any date independent of the main asset register's financial periods